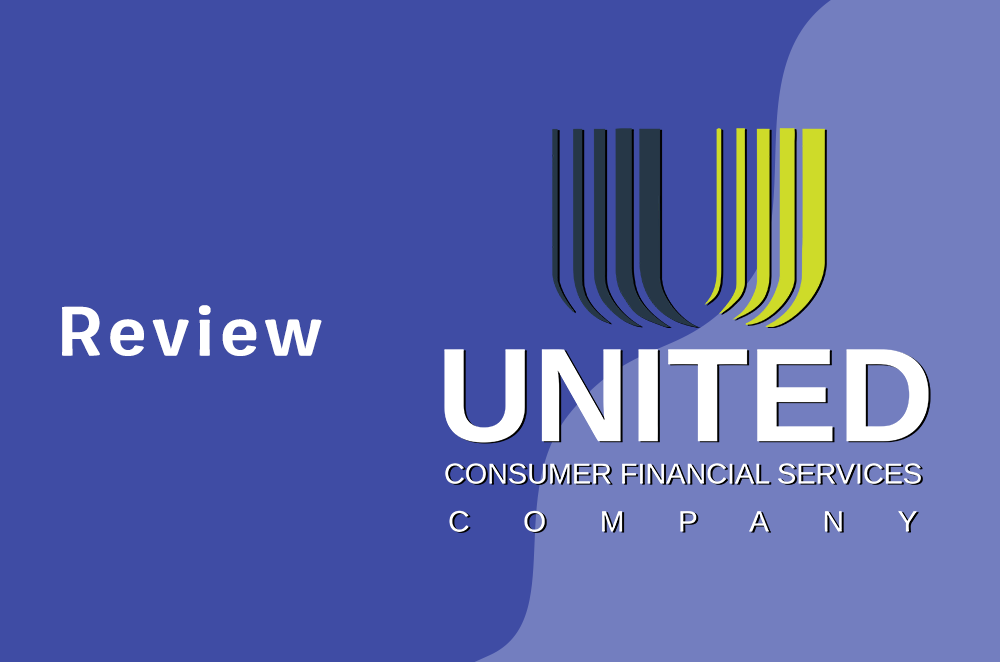 Looking for a United Consumer Financial Services (UCFS) review to aid you in determining whether their services are right for your business?
If that's the case, then you've come to the right place since we will be addressing the services offered by this company in detail.
United Consumer Financial Services is a significant player in the consumer financing company.
According to stats shared by Dun & Bradstreet, in the year 2018, the company recorded as much as $44.95M in annual revenue.
The same report also indicates that United Consumer Financial Services also partners with roughly 7,000 companies who operate in the corporate industry, a large number.
Therefore, their popularity as a service provider makes them a go-to option for businesses looking for financial services.
If you're interested in different options, check our Synchrony Bank review.
This review analyzes the types of financing services which the company offers to help you figure out whether it's the best fit for your needs.
Let's get right into it.
What is United Consumer Financial Services?
The United Consumer Financial Services Company (www.ucfs.net) is a consumer financing company based in the United States which partners with businesses and distributors to offer them finance plans that their customers can access to pay for goods and professional services.
Founded in 1980, the company is headquartered in Westlake, Ohio where it has its primary office. That said, apart from the U.S market, the company also services Canadian provinces, the United Kingdom, Canadian provinces, Australia, and Italy.
To meet their market size, the company onboards as many as 200 employees which assist in customer support and rendering of services.
Services Offered Through United Consumer Financial Services
As mentioned previously, United Consumer Financial Services' primary goal is to provide businesses with finance plans which their customers can use to access the services you offer.
The company delivers these services across four main niches within which they offer various sub-services.
Here is a breakdown of the services which they offer under various niches:
Medical Financing
United Consumer Financial Services targets service providers within the medical and healthcare sector to connect them with finance plans. In doing so, their programs allow for business partners to offer finance options for the following sub-services:
Procedures & Equipment
United Consumer Financial Services allows patients of partnering businesses to access finance plans to cover their costs.
In terms of procedures, these include:
Eye procedures (like Lasik, among others)
Laser procedures (including skin-related operations, among others)
Pain treatment
Elective plastic surgery
When it comes to equipment, patients can use finance plans to pay for:
Motorized scooters
Stair climbers
Powerchairs and lifts
Sleep aid machines (like APAP and CPAP devices)
Portable oxygen concentrators (POCs)
Devices used for low vision assistance
Dental Practice Financing
Patients of partnering businesses can also use United Consumer Financial Services' plans to finance the following:
General dentistry
Prosthodontists
Orthodontists
Endodontists
Periodontists
Oral surgeons and maxillofacial
In-Home Sales Financing
As a lender, the finance company also allows businesses within the home improvement sector to provide their customers with finance options for the following services:
HVAC
Home automation
Security/Fire
Generators
Cleaning systems' services
Water filtration
Lighting & Landscaping
Swing Sets/Playsets
Miscellaneous home improvement projects/installment contracts
Retail Sales
United Consumer Financial Services partners with merchants and business owners, among others, to deliver finance plans for the following services:
Mattresses
Flooring
Appliances
Furniture
Jewelry
Snow & Lawn Machinery
Pet Housing
Miscellaneous Services
Additionally, the finance company also works with companies that offer non-mainstream services to provide their customers with payment options.
These types of services can include:
Veterinary services
Funerals
Timeshares
Tax relief
However, United Consumer Financial Services does not limit their services to the businesses which operate in the aforementioned niches.
Where United Consumer Financial Services Falls Short
In as much as United Consumer Financial Services has made a name for themselves in the finance industry, their services are not for everyone.
The biggest drawback to their financial plans is that through them, companies can only offer fixed repayment plans to their customers. This means that irrespective of the financial particularities, abilities, and capabilities of a business' customers, each and everyone who wishes to access a repayment plan is subject to the same repayment terms and conditions.
Needless to say, this one-size-fits-all finance approach to account services presents a major inconvenience to a business. Not all customers can meet the fixed repayment terms, be it in terms of monthly payments or possible late fees, among others. The lack of flexibility can force a potential client to seek your type of services from another service provider that offers more accommodating finance options.
You should never lose clients because your finance options aren't flexible enough.
Instead, partner with a company that gets your customers the repayment terms and conditions that'll hook them to your service.
If you want to check further options, check our Service Finance Company review or Aqua Finance review.
Time Investment Company vs United Consumer Financial Services
Time Investment Company (TIC) is the finance company that you can partner with to secure your customers attractive, flexible finance plans that'll entice them to use your services.
Unlike United Consumer Financial Services, we at TIC pride ourselves on delivering customized made-for-you finance options which put your customers' needs first.
As a close-knit, family-run business operating in the United States from as early as 1981, we have always put our clients' needs at the forefront of our services. With that in mind, we meet directly with you to understand your customers' financial situations and tailor-make finance plans that reflect their own peculiarities.
By adopting a customer-centric approach to finance plans, we ensure that your clients can access repayment options whose terms and conditions are ideal for their current situation.
What's more, with TIC, businesses can also access comprehensive loan programs which allow them to undertake projects which may be of interest.
This is an important service that United Consumer Financial Services does not offer.
Since we have been in the consumer finance industry, we have successfully funded as much as $775M in loans, in turn serving some 250K consumers.
While United Consumer Financial Services has dropped the ball on this service, you can rely on TIC to apply our customer-first approach to guarantee you an affordable, flexible repayment plan.
Secure Flexible Finance Plans with Time Investment Company
Do not force your customers to settle for an unfavorable line of service financing.
Instead, get them the flexible repayment terms and conditions on your services by partnering with Time Investment Company.
Uncover more about how you can get started offering these types of finance plans to your customers with TIC today.
You can also give us a phone call. Our phone number is (800) 236-1177. Be sure to contact us during the following hours to speak with one of our agents:
Mon-Thurs : 8am - 8pm CST
Fri : 8am - 3:30pm CST
Sat : 9am - 12pm CST