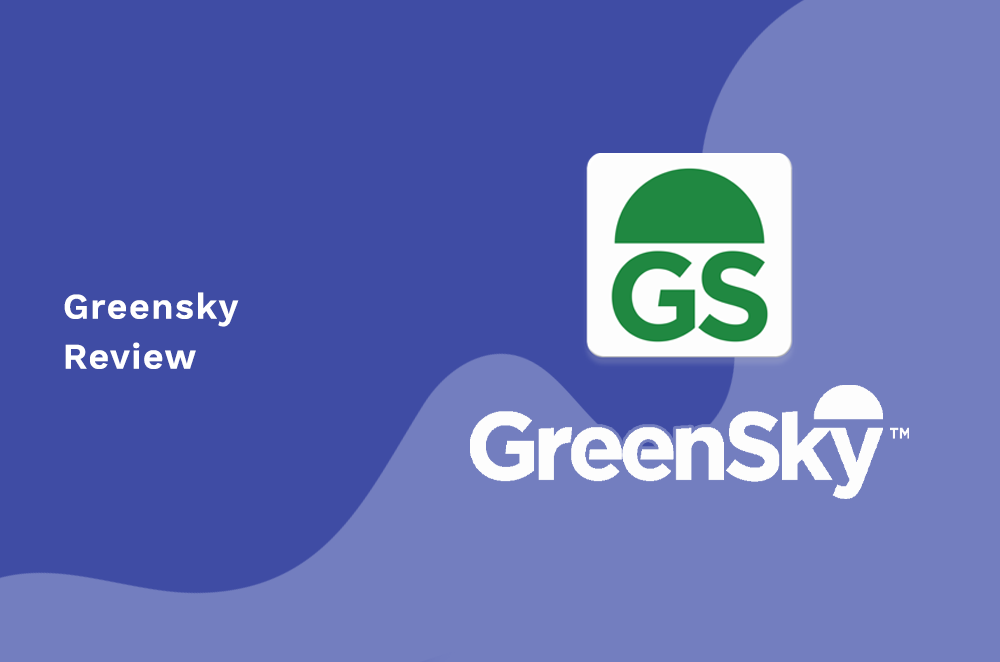 For clients, it's hard to make big financial decisions, even when it's for something essential such as health or housing. Deciding on a home improvement project is never an easy decision, and the only thing harder is finding medical service clients feel comfortable with. 
Meaning, as a professional business, you need to ensure the client gets top-quality service and an acceptable financial solution.
For example, in the home improvement business, even when clients know that improvements are due, they are reluctant. And it's no wonder, considering the prices.
From 2017 to 2019, home improvement costs went up to $522 billion in total, making home improvement loans extremely attractive.
And it's no coincidence since all home improvement projects, big or small, cost a pretty penny. A mid-range kitchen remodeling costs $66,196 on average. The price goes up and down depending on the state.
Fortunately, to help your clients with financial solutions, you can introduce them to home improvement loans and healthcare loans from companies such as GreenSky.
Usually, clients hate getting loans since they need to understand loan terms, get loan documents, a credit report, and fill out the loan application. But if your business can make the task easier for them, you're boosting your chances of landing a successful project.
If you're hunting for a loan service you can offer to clients, you probably stumbled upon GreenSky, and you might have already read a couple of GreenSky reviews.
But since you're here means that you have more questions than answers about GreenSky personal loans and how their service works. To help you out, we'll break down the offers GreenSky has and everything else that will be helpful to your decision-making.
What is GreenSky Financing?
GreenSky is a personal loan company based in Atlanta, GA, that offers healthcare and home improvement loans. Greensky has been in business since 2008 and provides the following services: home equity loans, unsecured personal loans, debt consolidation, and cash-out refinances.
They offer rates from 4% APR with fixed or variable terms up to 30 years for qualified applicants who provide proof of income and assets. Greensky has an average customer score of 4.13/5 on Better Business Bureau.
Finally, unlike with usual loans where you get the sum on your bank account, you get the loan on a GreenSky Direct payment card.
How Does GreenSky Work?
GreenSky loans connect borrowers, lenders, and other contractors that clients might need. You can imagine GreenSky as the center of a web that connects all other parties.
This means loans users get aren't GreenSky loans specifically but loans from 3rd party financial institutions such as Fifth Third Bank and SunTrust.
Since GreenSky is in the center and has business connections with banks and marketing solutions for finding clients, it can offer personal loans that require minimal application process compared to other lenders.
GreenSky makes a profit by collecting a percentage from the borrower and the financial institution that offers the loan as a service cost.
The main appeal behind a GreenSky home improvement loan is that the application process is pretty straightforward.
As a service provider, you can connect your client with the lender through GreenSky. All you need is the client's driver's license or another form of ID. Through the GreenSky app, you can easily create an application for the client. Finally, the client needs to fill out personal information such as social security number, annual income, and the loan amount.
In the process, it's smart to let your client know that they authorize GreenSky to exchange personal information with credit bureaus and other institutions by going through the process.
GreenSky does a hard credit pull to assess the borrower's risk through the approval process. If a client meets the requirements, the loan gets approved, and after a quick process, qualified borrowers get the requested amount on the GreenSky Direct payment card.
Clients can spend the loan on almost any home improvement work but not on anything outside the home improvement zone.
For healthcare, patients can use the loan for any form of health service, including dentistry and non-invasive cosmetic service. Meaning, you can offer GreenSky as part of your financial service no matter the healthcare service you're providing.
GreenSky Rates, Terms & Credit Score
Although GreenSky doesn't have an official credit score minimum, to qualify for GreenSky loans, a fair credit score might not be enough. The average FICO credit score is 768. GreenSky offers deferred interest loans, meaning that clients don't have to make monthly payments as long as you pay the loan in full by the time the promo period ends.
Additionally, GreenSky charges an activation fee of $39, but there isn't any origination fee. The difference between the two is that the activation fee is one time. Meaning, if your client agrees to apply for another loan, they won't have to pay again.
With an origination fee, clients have to pay every time they apply for personal loans.
Interest rates - 6.99% to 23.99%, depending on your credit.

Repayment - Promotional period of either 6, 12, 18, or 24 months.

GreenSky loan availability - All 50 states.
For what services can I offer GreenSky loan?
GreenSky is quite workable on using the loan. Once the client gets their Shopping Pass, they can use the 16-digit number to pay you via point-of-sale terminal.
As long as they are using the secured loan on your home improvement projects, it's fine.
You can offer GreenSky personal loans for some of the following:
Bathroom or kitchen remodel

New floors

HVAC installation

Roofing

Driveway

Window/door installations

Patios

Plumbing

Basement refurbishing
In healthcare, things are even simpler since you can offer GreenSky loans for almost any service that you offer your clients.
GreenSky Personal Loan Benefits
GreenSky loan has 0% interest if clients repay the loan in full. Unlike other loan options with fixed monthly payments, clients are fine as long as they refund the total cost until the promotional period ends. Meaning, clients will be more willing to take the loan and pay you with the money they get from lenders.
It doesn't matter if they take a lower or higher loan. GreenSky loan can be a good option for clients who can pay the loan balance inside the promo period.
Another benefit is that the loan application is simple, and you can set up the loan funds rather quickly. The process acts as a point-of-sale, meaning your client doesn't have to get in touch with GreenSky directly. Instead, you can apply in their name and set up the application so that all they need to do is fill it out.
Since there are several financing options, people usually get a personal loan within several days, while a home equity loan might take a couple of weeks.
As long as they meet loan terms, most notably a solid credit score, the process is quick and straightforward. Similar to getting a higher credit limit, GreenSky personal loans depend on the credit score.
Since there are both credit and income requirements, you can suggest your client adding someone to a joint application to boost chances. But keep in mind that GreenSky as a service provider, doesn't allow co-signers. Meaning they can't depend on someone else to pay the loan amounts for them.
GreenSky Personal Loan Disadvantages
To get GreenSky personal loans or a home equity loan, GreenSky doesn't pre-qualify. One of the reasons why the application process is fast.
This speeds up the process for your client getting the loan and you getting paid. But, a hard credit pull will have a short-term negative effect on their credit score. The client's credit can go down by ten points, making them somewhat reluctant to take a loan via GreenSky.
Furthermore, although the main appeal is low interest rates, this only counts if they pay off the loan debt inside the promotional period. Failing to do so results in high-interest charges. If they miss the deadline, the interest rates that generally occur each month add to the balance as a late payment fee.
Many borrowers aren't aware of that when they apply. So when users fail to pay the loan in time, they end up with a bigger debt than they thought.
This ends up reflecting on GreenSky's credit reviews. According to users, GreenSky has far from excellent customer service.
More importantly, it can reflect on your business as well since you're the one offering GreenSky's financial solution.
The initial deferred interest rates attract borrowers, so they rarely take the time to read loan details and genuinely understand how GreenSky loans work.
It's great knowing that they can defer payments. But deferred interest rates are great financing options only for people that are sure that they can pay in time. Otherwise, the fees can quickly stack up, putting them in an uncomfortable position.
This results in a client feeling cheated and although it isn't directly your fault, your reputation can suffer for suggesting them to take a loan via GreenSky.
You have the money in the bag, and you did the job perfectly. But financial troubles leave a bitter taste in the client's mouth, making them reluctant to become returning customers.
One thing to mentions is that the GreenSky loan isn't a secured loan. Meaning, if clients are applying for home improvement loans, their home won't be used as collateral. 
Remind your clients that they can get a free credit report per year, which could be a good idea before calculating the required loan amount.
What is GreenSky Home Equity Loan Alternative?
If you're looking to offer better customer financing, GreenSky isn't the only option on the market. Home improvements and medical bills are costly, so your business needs to pay more attention to finance than others.
GreenSky is an excellent option for some users, thanks to its competitive rates, but drawbacks can harm your business' reputation.
Here are some tips on finding the best customer financing provider.
Check Transparency & Flexibility
From the customers' point of view, things are simple. They either have a good credit score for a loan or not. Same as they can't get a mortgage or student loans, so it's impossible to get personal loans with a bad credit score.
But from a business perspective, more goes into offering financial services that will please customers. Clients aren't aware of the more delicate issues until they start to hurt. And when they start to hurt, you can expect that they will blame you.
When you're looking for a customer financing provider, a dead giveaway is the service's transparency. Zero interest rates and the quick application do sound fantastic, but what hides behind the seemingly great offer?
You can think that it's not your fault since you didn't know about the drawbacks either, but the client will blame you nevertheless.
So the first step is to check how transparent the provider is with their service. Additionally, check how flexible they are. Again, a quick setup is great. But it's of no use to your client if they can't get the amount they need or they can't use the money on the service they want.
Compare Rates
Although googling for best rates is a great start, remember that what you read on most websites is estimates.
Although some providers like GreenSky don't have classic rates, there's always that fine print you and your clients need to read carefully. You need to read it before offering the service, and the client needs to read it before settling on a loan amount.
Once you have the information you need, compare to figure out which option would be best for customers. The research will give you a better idea and the upper hand when negotiating with loan providers.
They all want you to get their services, but does what they provide match your clients' needs? It's essential to remember that you're not looking for a service that fits you the best but your customers.
Ask Questions & Don't Go Head First
The primary mistake borrowers make is that they hurry. By trying to take the easy road, they end up creating more issues along the way. Similar happens to small business owners as well.
Although the GreenSky application process is quick and easy, don't rush. Check online reviews, see if you have any friends with experience with the provider, and get in touch with the provider directly.
Knowing the lender better and having all the loan information ready ensures you have the answers ready when the potential client starts asking questions. 
There will be unpredictable challenges you'll face along the way. You never know what might happen with the client, loan providers, etc.
By preparing yourself, you're eliminating main issues, so you have more time to solve the ones that come along.
If you're unsure and want to check alternatives, read our Care Credit review for healthcare financing or Sunlight Financial review and Service Finance Company review for home improvement.
Time Investment Company vs GreenSky Personal Loans
For customer financing, Time Investment Company can be a great alternative pick to GreenSky. Multiple finance options mixed with a customer-first approach make the whole process a lot easier.
Unlike GreenSky, where your clients through an automatic, machine-regulated process, Time Investment Company has a dedicated support team that helps from the moment clients apply to when they pay the final cent.
Time Investment Company commits to its customers and is willing to offer customized solutions to qualified borrowers. Instead of a one-size-fits-all approach, we create tailor-made plans for every client.
With GreenSky, clients will hardly get in touch with support, but TIC offers both you and your customers a transparent service so that everyone knows what they're getting.
Our family-oriented and empathic approach creates transparency and trust that many people need but rarely get.
Loan Amount
GreenSky: Up to $65,000.
Time Investment Company: Flexible - Every case is unique so that each borrower gets what they need.
Repayment Deadline
GreenSky: Maximum promotional period of 24 months on deferred-interest loans.
Time Investment Company: Flexible - We use the client's financial status and loan amount to determine the best repayment period.
Interest Rates
GreenSky: From 6.99% APR up to 23.99% APR, depending on the credit score.
Time Investment Company: Flexible - Depends on the client's financial profile and what they need.
Transparency
GreenSky: Customer experience varies. Some customers report stellar service, while many complain about not getting the information they need. Most customers complain about unclear terms for getting the loan. While the process sounds easy, there are details in the fine print that users don't find out until it's too late.
Time Investment Company: TIC has experience with more than 250K clients and handed out more than $75 million in loans. More importantly, clients receive every piece of information they need, so they make the right call. We encourage homeowners and healthcare loan borrowers not to rush. Instead, we provide information, advice, and knowledge that clients need to make the best decision.
Get The Best Home Improvement Personal Loan for You
GreenSky is one of the most prominent home improvement loan providers on the market. But with popularity comes the drawback. They can't provide the top-quality service each customer deserves, so users end up in an endless web of issues.
What sounds good today can end up being more than a minor pain in the neck that you can shake off easily.
Neither home improvement nor a doctor's appointment isn't something you do every day. So when a customer decides to reach out to you, you should aim for the best service and nothing else. The worse thing that can happen is customers dropping out in the middle of the service because of unexpected financial problems.
If you're looking for reliable customer financing and value a smooth and transparent process, check our application to decide if Time Investment Company is the right choice.
Feel free to ask as many questions as you need, and don't hesitate to ask for advice. Our dedicated team will be more than glad to help you get what you need.