How to Offer Plumber Financing to Customers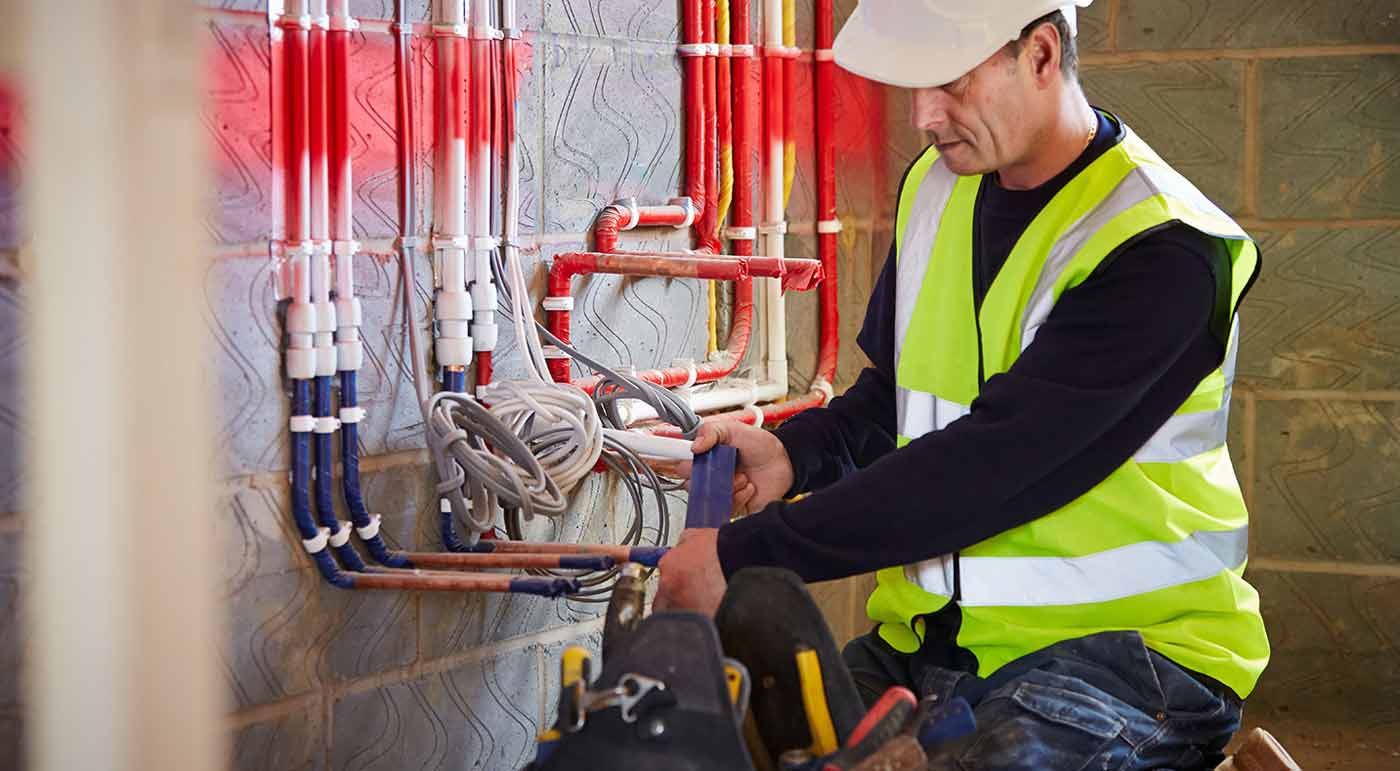 Nowadays, the need for plumber financing plans in the U.S. is more present than it has ever been before.
At a time where more and more professionals are joining the plumbing industry to cater to the rise in demand for these types of services, this conclusion is logical. The stats paint an illustrative picture.
Based on a 2020 industry research report shared by Ibis World, the U.S plumbing industry has a market size of an estimated $107B, a statistic that indicates that the market is on the rise.
What's more, stats also point to an elevated percentage of household plumbing needs. A report from Plumbing Manufacturers International indicated that roughly 10% of American households have plumbing leaks that collectively add up to 90 gallons of wasted water daily. Not to mention the sheer number of other plumbing-related issues that homes suffer from all across the U.S.
With the growing need for these services, some homeowners constantly find themselves struggling to cover these expenses.
As a plumbing company or independent plumber, you can do your part to help your customers by offering plumber financing to them.
In this blog post, we'll break down how this can be a lucrative option for your business and the ways in which you can go about delivering this solution to homeowners.
An Overview of Plumber Financing
Plumber financing is a line of credit awarded for plumbing-related projects. With it, a homeowner or property owner can cover the costs of their expenses.
With regard to the specific types of projects which plumber financing can cover, they vary. Lines of credit usually cover work related to pipes, water heaters, tanks, emergency repairs, and fittings. To be more concrete, these encompass plumbing repairs like burst pipes or faucets, unclogging blocked pipes, and drainage work.
However, plumber financing also covers other types of projects which may not necessarily be classified by some as plumbing-related. These are usually considered home improvement projects or home repairs. For that reason, they are also called home improvement loans in some circles. For example, the installation of a jacuzzi tub, any type of bathroom overhaul, air conditioning/HVAC work, or even some types of kitchen work can be considered eligible for plumber financing. These are some of the major types of plumbing system projects for which homeowners seek lines of credit.
That said, it is up to the lender (the company providing the line of financing) to determine the specific reasons for which the borrower (the one requesting financing) can be granted a plumbing project whatever the application process may be.
Once the line of credit is granted, the borrower is subject to repayment based on the terms and conditions established by the lender.
What Plumber Financing Does For Lenders
Offering plumber financing to homeowners is a lucrative initiative that promises a wealth of potential benefits for lenders.
Here's a breakdown of some of the main benefits:
Boost your service orders: Providing homeowners with a way to finance their plumbing project saves them from feeling the blow of the financial expense if they paid in full. In doing so, the borrower feels more inclined to use your service since it affords them greater financial flexibility. Therefore, the natural consequence is that more homeowners will want to partner with you for their plumbing needs.
Remain competitive in the industry: The plumbing industry is a highly competitive industry. In a niche where you are all fighting for the same clientele, providing compelling payment options is a way to stand out among your competitors and reel in more clientele.
Tap into more client market segments: In addition to the increase in service orders, offering lines of credit also opens up new segments of your target audience. These segments are those which ordinarily would not have aligned with your company since you did not offer this type of plumbing finance solution.
Types of Plumber Financing
Before diving into the most ideal way in which you ought to deliver plumber financing solutions, it is important to first dissect the existing solutions that homeowners are most exposed to.
They are as follows:
Home Equity Loan
A home equity loan, also called a second mortgage, allows one to secure a loan using the equity accumulated on their home during a given span of time.
For example, let's say that a homeowner has a mortgage balance of $300,000 and their home is valued at $400,000.
This means that the borrower's corresponding home equity loan will be $100,000.
Home Equity Line of Credit (HELOC)
Though similar to home equity loans, HELOCs are different financial products that more resemble how a credit card works.
HELOCs allow homeowners to gain entry to a line of capped-credit which they can use on an as-needed basis.
This limit is usually calculated on a monthly basis throughout the totality of the loan life cycle.
The loaned amount tends to be measured as the difference between the home loan and 80% of your property's value.
Unsecured Personal Loans
In cases where a homeowner does not have collateral, assets, or is unwilling to use them to secure a loan, they have the option of an unsecured personal loan.
However, with these loans, the homeowner assumes stricter eligibility requirements and usually has to have an excellent credit score since from the point of view of the lender, the loan is risky.
The Dangers of Traditional Financing Plumber Plans
While it is true that the three finance plans mentioned previously are standards in the plumbing industry, that does not necessarily mean that homeowners are satisfied with them.
In fact, all of these plans constitute significant pain points to homeowners.
Here's why:
Elevated interest rates: While unsecured personal loans seek to make it easier for homeowners to access funding, borrowers are subject to very high interest rates. These interest rates are often so extreme that borrowers cannot use this type of loan since it is not a financially viable option for them in the long run.
Unsuitable repayment terms: While repayment terms vary based on the lender, they are hardly ever tailored to suit the specific needs of the borrower. Consequently, a borrower ends up having to settle for a line of financing which does not necessarily allow them to fund their plumbing project under favorable circumstances.
Limited credit limits: Most loan amounts are predetermined even before the borrower applies. Therefore, a homeowner cannot request more in credit than what the plan specifies. This constitutes an inconvenience for homeowners who have extensive plumbing projects that cost north of $100,000 since most plans may not cater for these amounts.
All in all, the main problem with these types of plans is that they are not flexible. For that reason, a plumbing company that includes these types of financing options ought to think twice since in most cases, they do not satisfy the demands of their customers.
Instead, the best option would be to offer a flexible finance plan.
Here's how you can secure them for your customers with Time Investment Company.
TIC for Plumber Financing
Time Investment Company (TIC) is a family-run finance company who has spent over forty (40) years delivering finance solutions to businesses and their customers.
In that time, we have worked tirelessly to develop attractive, flexible finance plans for plumber companies that match the specific needs of their customers.
We collaborate directly with plumbing service providers to provide the funding they need at reasonable repayment terms and conditions and at an interest rate that they can afford.
With TIC, your customers simply pay a deposit on your service and pay off the balance in fixed monthly payments at lower interest rates than they are accustomed to under other finance plans.
At TIC, we are particularly sensitive to the needs and comfort of small and medium-sized businesses as well as their customers. For that reason, we work alongside you to double-down on finance plans that your customers appreciate so you can secure more service orders.
In total, we have worked with more than 250K businesses, successfully funding over $775M over the course of our time as a lender.
Secure the finance solutions you need for your customers by aligning with a finance company who has a proven history of connecting businesses with successful funding plans for their customers.
Takeaways for Plumber Financing
In short, flexible, tailor-made finance plans are the ideal solution for businesses looking to offer funding solutions for their customers.
If you want to differentiate your brand from competitors as an innovative, customer-centric company and pull in more sales, then TIC can help you.
Let us work directly with you to secure the finance plans your customers need to take on their plumbing project.
Reach us via (800) 236-1177 to discover how you can begin leveraging these types of plans for your customers today.