Implementing HVAC Financing in Your Company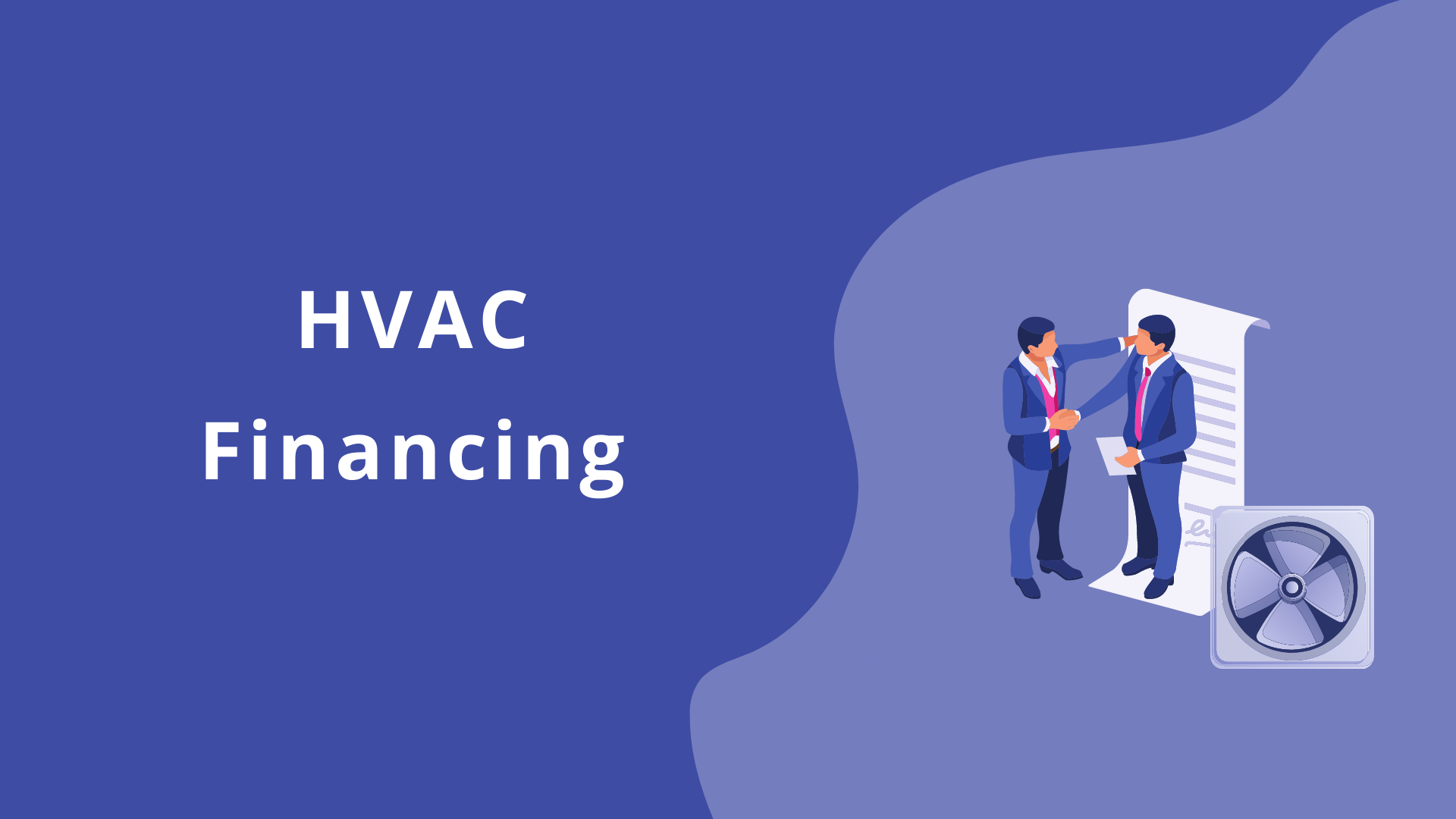 A HomeGuide comparison shows that HVAC installation prices for consumers are increasing. With $4,000+ average price for new furnaces, $2,000+ average price for new air conditioners, as well as other parts and labor, HVAC repairs and installation can be a hefty cost for today's homeowner. Allowing them to pay in low monthly payments can help capture clients and complete projects.
Time Investment helps make it simple to implement HVAC financing into your company. After submitting an online application, your homeowners are able to secure financing within minutes. Keep reading to learn more about the industry demand for HVAC financing, your financing options, and the benefits to your company of partnering with Time Investment.
What is HVAC Financing?
HVAC financing helps your customers to pay for their HVAC projects and installations over time, rather than facing the whole brunt of it upfront.
HVAC financing helps your company by helping customers to move forward with a project. Whether it is a furnace rebuild, or a full heating system install, the entire costs of these projects can be hefty. Financing plans can make the difference between the project happening or not.
This same financing for HVAC projects can save your business money by reducing credit card service fees.
You can also have the power to choose what types of quotes and bids qualify. Most projects $1,500 and above can qualify, such as:
Water Heater installation
Ductwork and register
Furnace installation and major repairs
Installing air conditioning compressor units
Installing ductwork and ventilation
Entire HVAC system
Plumbing and gas lines
Electrical components that power HVAC and mechanical elements in a house
Evaporative coolers, hot tubs, saunas
Humidifiers
Retrofits
Remodels and new additions, and more.
Time Investment makes HVAC financing easy, convenient, and fast for companies and their homeowners.
What financing can do for your HVAC business
Time Investment allows you, the service provider, to offer affordable convenient monthly payment options for homeowners who want to move forward with an HVAC project or install. This allows you to close the sale, and grow your client base..
Boost your sales:
A recent poll by Discover Home Equity Loans shows that 75% of homeowners feel they do not have enough cash saved up for their next home improvement project. You can boost your sales and help these customers to contract with you for their next HVAC project. Help deliver HVAC systems with energy savings and happy clients.
Improve your market reach
Now you can showcase monthly payment plans to help reduce the huge upfront costs that some homeowners are concerned with for many HVAC projects.
Differentiate from your competitors:
The need for financing for home projects, especially HVAC, is on the rise. You can help your clients move forward, and view your company as their preferred solution. You can increase your deal size, close more deals, and build loyal customers. It is one of the essential ways to increase your HVAC sales.
Grow your brand:
Offering HVAC financing can show that your company can be an entire solution for making their dream projects a reality. Whether it is upgrading their furnace, installing an air conditioner, doing a major remodel, new ductwork, improving central home comfort systems and more, they can count on paying for it over time rather than fear the high cost at once. Projects can include everything from planning, construction to financing. A McKinsey & Company report shows that consumers are coming to expect financing at the time of purchase. You can now offer them this easy solution for monthly payments.
Is There a Demand for Financing for Your HVAC Services?
HVAC projects can be costly for your clients. While they may desire to have a new smart thermostat, air conditioner, or bathroom remodel that will improve their comfort and quality of life, many homeowners simply do not know the true costs involved.
Offering HVAC financing can help them start the project. This is especially true if the project can improve the value of their house in preparation for sale.
With more and more households becoming fully equipped with high-efficiency furnaces and air conditioning home comfort systems, service providers can boost service orders and allow homeowners to install and maintain their HVAC systems in a more affordable way, using financing.
Traditional Types of HVAC Financing
If your homeowners do not have the cash saved up to pay for your services, they may have to use loans or credit cards. And for you, the business, expect to pay an additional  2.5% to 3% of these projects if they are paid through credit cards especially.
Some of these methods require complicated processes for application, like appraisals, heavy income documentation, inspections, and escrow periods.
Unsecured Loans for Personal Use
Lending institutions and banks offer unsecured loans, which do not require any assets as collateral, but in exchange come with high-interest rates. They are a personal loan, for nearly any reason.
Because of their unique direct relationship with HVAC companies, Time Investment Company can offer unsecured loans at more competitive rates than other lenders. For homeowners with good credit, they don't require assets in order to be approved. And because of the volume of these direct loans, their rates are similar to credit unions and fair credit lenders, and offer loans for many credit score brackets or nearly any credit history.
Home Equity Loans
This is a 2nd mortgage, based on the value of a home, above the current mortgage balance. Yet, it comes with a lot of work to be approved. If a homeowner is simply rebuilding a furnace, or adding an A/C, going through these mortgage steps may be quite too much.
HELOC (Home Equity Line of Credit)
A revolving credit account, much like a credit card, this credit line can be secured with the equity value in a home. But once again, it requires much of the same hassle for qualifying as a mortgage.
Cash-out Refinance
When refinancing a mortgage loan, some lenders offer additional cash that can add to the balance owed but allowing the homeowner to come away with some additional money. But like the other home financing methods, it requires similar steps and approvals.
The Problems with Traditional Financing
These traditional financing methods can often be too long or too short in their repayment periods. This can make for difficult minimum monthly payment requirements.  In addition, if it is a credit card, they will have ultra-high interest rates, and limits on the credit available. These all can make it difficult to use as a financing method for HVAC installations.
Benefits of Using Homeowner Financing through a Third-Party lender
Third-Party Homeowner Financing offered through Time Investment Company has many benefits for your HVAC company
Repeat clients – Homeowners with approved credit who have had a successful HVAC project are more likely to come back to you for future projects. Did they like the furnace rebuild? Perhaps they can contract with you for quarterly maintenance. Financing makes these projects possible.
Word-of-Mouth clients – Referrals are key, especially in the HVAC world.
Company Difference –  You can be different from other companies that do not offer HVAC payment plans
Profits– Remove price objections, and have more customers say "yes". Leading to more and larger projects, with greater profits
Instant Payment – Your company receives your customers' full payment once the project is completed, to improve your cash flow.
Why Customized HVAC Financing is for Your Business
Capture more sales and convert more prospects by simply offering monthly payment plans that work for them. You still get paid in full, immediately, and customers are happy with enjoying their new furnace, A/C cooling system, or other HVAC systems, all with the convenience of paying in easy monthly installments.
Why Time Investment for HVAC Financing
Time Investment is a family-owned company with over forty (40) years of experience helping HVAC service contractors offer monthly payment plans for their customers. We are an equal housing lender.
We help you offer monthly payment plans at low-interest rates, and on terms they want. We take care of the paperwork and payment collection and servicing. Now you can have another satisfied client and move on to your next HVAC construction project.
We have worked with over 2,000 companies and funded more than $775M in successfully-repaid loans. Partner with a company that has a proven track record of helping businesses offer payment plans that work.
If you want to discover more about what a partnership with us can do for your business leave your contact information on the top of this page and we will reach out to you with more details.