Top Workplaces 2023
Posted on May 22, 2023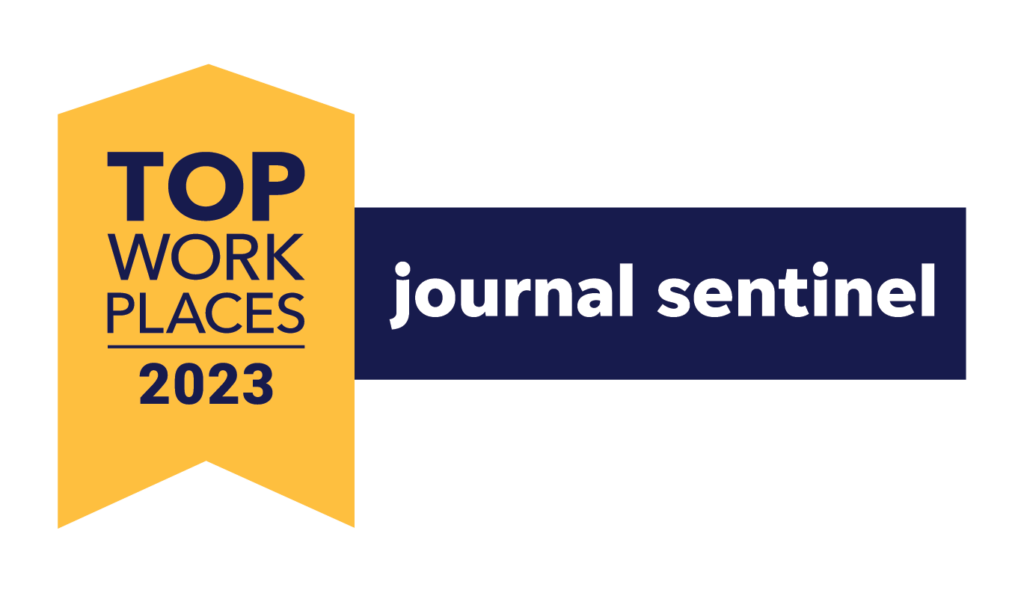 MILWAUKEE JOURNAL SENTINEL NAMES TIME INVESTMENT COMPANY, INC
A WINNER OF THE SOUTHEAST WISCONSIN TOP WORKPLACES 2023 AWARD
West Bend, Wisconsin May 21, 2023 - Time Investment Company, Inc has been awarded a Top Workplaces 2023 honor by The Milwaukee Journal Sentinel Top Workplaces. The list is based solely on employee feedback gathered through a third-party survey administered by employee engagement technology partner Energage, LLC. The confidential survey uniquely measures 15 culture drivers that are critical to the success of any organization: including alignment, execution, and connection, just to name a few.
Earning a Top Workplaces award is a badge of honor for companies, especially because it comes authentically from their employees," said Eric Rubino, Energage CEO. "That's something to be proud of. In today's market, leaders must ensure they're allowing employees to have a voice and be heard. That's paramount. Top Workplaces do this, and it pays dividends.

We are honored to win this prestigious award! Congrats to our TIC Team!
Michael Hafeman- CEO
ABOUT   Time Investment Company is a third-party or indirect consumer lending organization primarily serving the Home Improvement and Water purification industries. Consumers enter into financing agreements with local dealers to purchase specific products and services. Time Investment Company purchases those agreements from the dealer and collects the principal balance, including interest, from the consumer. The dealers are more comfortable with this arrangement because we pay them directly rather than trying to collect monies from the consumer. While Time Investment Company has one corporate location in West Bend, Wisconsin we are licensed and registered to do business throughout all 50 states within the US. Using online digital technology, auto decision-making and a well-trained underwriting team we commence business 7 days a week approving consumer retail installment agreements.
The growth of the company is dependent on the number of qualified dealers and industries we service. Our core purpose is "Relationship Building". In most cases, the dealers are very dependent on the availability of financing options since most of their sales are consummated through payment options. This gives them the flexibility to market larger packages that do benefit the consumer. Trust and flexibility with their financing partners are critical to their success.
What differentiates Time Investment Company from our competitors is the combination of service, communications, and technology. Most of our competitors are larger and heavily dependent on technology. They have lost a bit of the "Old School" way of doing business. We strive to work with our dealers to help them find ways to close sales within multiple credit tiers. We have an established and knowledgeable Concierge team that works very closely with each dealer to make sure all their applications are being reviewed and look for ways to improve their overall approval rate. This provides confidence and cash flow for our dealers.
Time Investment Company is a unique finance company within a very competitive marketplace. We have been able to achieve greater success because of the people we hire. We seek individuals that want to come to work engaged and ready to find ways to improve all aspects of the company. We look for people to use their imagination and creativity to differentiate us from our competition. Time Investment Company has enjoyed success because everyone within the company understands the mission. We believe in strong relationships between ourselves, our vendors, investors, and our business partners.