Become a part of our family!
With nine members of the Hafeman family currently on staff, Time Investment is a family-owned and operated business located in West Bend, Wisconsin. Our Midwestern Values and personalized approach allow us to treat every employee, commercial client, and customer like a part of the family and we always make decision based on what is best for the long-term value of each relationship.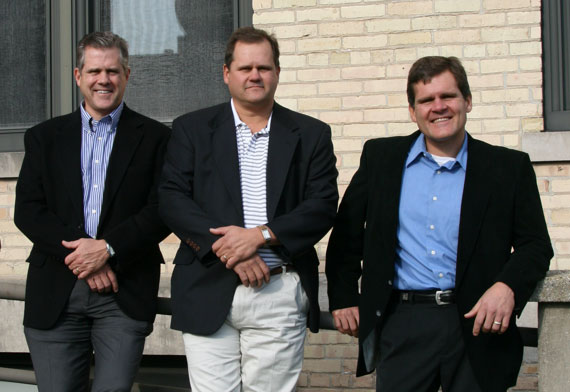 ---

Service
Create Raving Fans by providing obsessive customer care.

Excellence
We confidently deliver the highest possible quality in everything we do.

Integrity
Acting with virtue, sincerity, truthfulness, and trust.

Fun
Create an atmosphere of passion, creativity, humor, and satisfaction.

Generosity
We share our time, talents, and treasures with others.
TIMELINE
Company History
Our Founders

During Thanksgiving weekend 1981, Mike Hafeman approached his parents, Dale and Barbara, with a vision of creating a finance company. In the early 80's, there wasn't much financing available in direct sales, yet there was a great need for it. Dale was an influential director with the National Direct Selling Association and a seasoned executive with the West Bend Company, so he knew the industry well. Mike's background in finance, operations, and collections made him an ideal candidate to lead the startup. After weeks of due diligence, our founders put together a business plan and secured a small line of credit from a local bank to initiate operations.

Our Name

Quite a bit of time and effort was put into the name Time Investment Company. We are a finance company, but Dale Hafeman didn't want to include the word "finance" in our name because he believed it had a negative connotation. "Time" was chosen because it reflected "payments over time" and "time well spent with a good partner." "Investment" was selected because our founders felt consumers would be leveraging our company's services to invest in high-quality products for their homes and for their health. They also believed in the positive results dealers would experience as they invested their time in a partnership with our company.

Our First Office

Time Investment's first office was in the basement of our family's home on Orchard Street. We purchased two old desks and chairs that the West Bend Company had discarded for $5, installed two phone lines, and invested in a new data processor. The main issue with the new office was sharing space with the washer, dryer, clotheslines, and the never-ending piles of laundry produced by our family of nine. There were also some challenges trying to make dealer and customer calls with the washer and dryer pounding away in the background.

Our First Employee

Since Mike was also working full-time as a collection manager for a finance company in Butler, he could only work nights and weekends at Time Investment. In 1983, we had grown to the point that we needed a part-time person to handle company operations during normal business hours. Thomas Hafeman became our first part-time employee and since the company was continually growing, it was no time before he also became our first full-time employee.

Expansion

The mid-80's was a period of major expansion. We had developed a strong working relationship with a reputable fire alarm company and their business was booming. We finally had the opportunity to move out of the family basement and into a small one room office in the Husar Building in downtown West Bend. In less than a year, we hired two additional staff members and relocated to a three-room office at the same location.

In 1987, we made another big leap and secured a 2000 square foot facility in an industrial park on North River Road. Our staff steadily grew to over 30 employees and we had to expand our offices at this location twice.

Growing Pains & John Hafeman

Time Investment experienced tremendous growth throughout the 90's and John Hafeman was brought into the company to fill a leadership and management void in 1992. It was an exciting time, but we were growing so quickly that it was challenging to stay on top of the operations and the capital needed to effectively service new business. We didn't want to lose our personal touch or sacrifice the quality of our customer service, so we formed a dealer waiting list, which created even more demand. Thanks to our banking relationships and our trusting subordinated note investors, we continued to grow profitably.

TIC's New Headquarters

In the summer of 2010, Time Investment Company became the proud owner of West Bend's historical City Hall. Built in 1900, this magnificent 16,000 square foot building formerly housed West Bend's city administrators, library, common council, fire and police departments. This purchase was significant because our family's roots run deep in the West Bend area. We moved to our new headquarters in November 2010.

The Future of Time Investment

In October 2017, we hired a top-notch strategic plan consultant to help us build a roadmap for TIC's next 10 years. Nearly every decision we've made since 2017 has come from those planning sessions and we firmly believe the best is yet to come. We're proud that what started in our family's basement in 1981 has blossomed into a multi-million dollar enterprise with many new family members steering it forward towards greater success. If you're one of our employees, dealers, loan holding customers, or subordinated note holders, we look forward to many years of mutual success and we're happy to have you as a part of our family!
OUR TEAM
Board of Directors