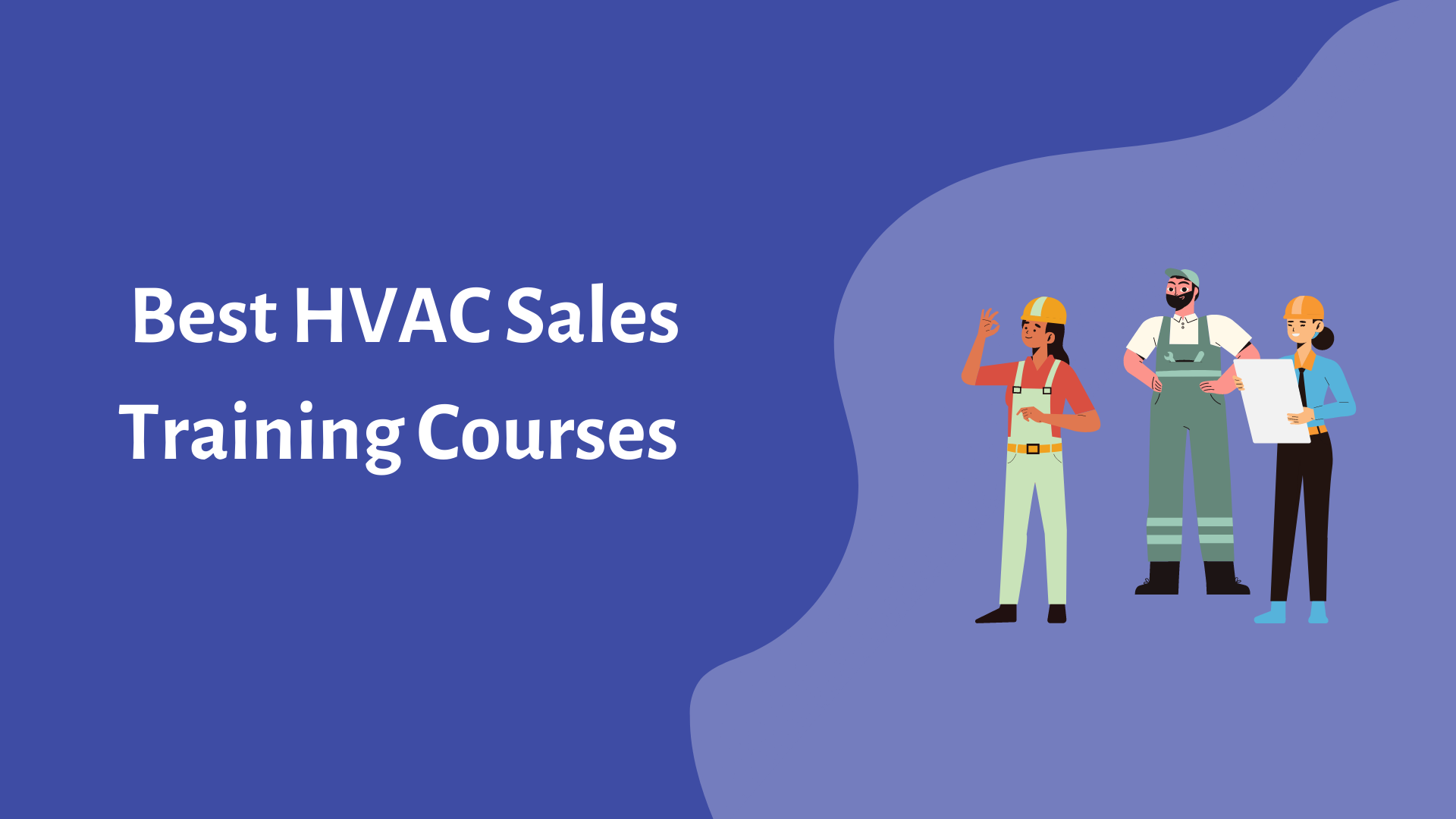 We all love A/C. We love heat in the winter. We love fresh air.  Everybody wants HVAC. 
But there's nothing so good it doesn't have to be sold. 
That's where HVAC sales training comes in.
In today's competitive environment, investing in training for your HVAC sales and marketing staff is a must. The industry is changing rapidly 
Yesterday's approaches don't work as well anymore. And many of the older sales tools are not as effective. HVAC contractors must constantly update their approaches and stay abreast of the latest developments in sales and marketing. 
Here are three of the best HVAC sales courses on the market today, and why we think they're worthwhile.
MTA360 - Master the HVAC Sales Process
MTA360 offers a simple yet interactive training program to help master securing clients and sell your service. Unlike most sales courses that you find online, this one focuses on HVAC sales training specifically.
MTA360 teaches a 4-steps sales system and proactive client communication approach tailored to the HVAC businesses. You can take either contractor training or distribution training.
If you're the owner, sales manager, or salesperson, you should take the contractor training. The main focus is learning modern sales strategies and taking a deep dive into customer relationship management approaches that help you reach out to buyers and fill your calendar with qualified prospects. 
Distribution training is excellent if you're looking to grow existing accounts and acquire new ones.
Finally, the course also teaches you to recognize and win major accounts, so your business grows consistently.
No Pressure Selling HVAC Sales Training
If you're looking for a more straightforward course to get the leading edge, No Pressure Selling is a great sales program. The course offers a great rundown on closing deals with clients looking to redesign their home HVAC systems.
The course has great sales tips that you how to land appointments with the right customers and do facility surveys, so you recognize "pressure points" for when the time comes to negotiate.
Grandy & Associates Sales Mastery
For an HVAC company that wants to train its entire sales group at one time, you need a more engaging course to create interactivity inside the team.
Grandy & Associates HVAC sales training is a fantastic group sales training program for businesses looking to get more leads, present their business with confidence, and win every customer.
Grandy & Associates sales training teaches you how to think from the customer's perspective, and how to deal with competition trying to sabotage you. The course helps sales professionals develop those all-important listening skills.
Making the Buying Process Easy
Although everybody needs quality ventilation or air conditioning in their home, it's hard for buyers to decide since costs can quickly ramp up.
That's why you need to make your selling process as painless as possible. Often it doesn't matter how good your service is if the client needs to pay $7,000 at once for a simple air conditioning installation. If they can't afford the price, even the best services won't get you the contract. Your competitors that have in-house financing programs of their own will snap up the sale.
But if you offer them multiple consumer financing options, you can create breathing room for buyers and close more deals.
If you're interested in making sales even easier by closing the affordability gap and offering an easy and convenient payment plan for your customers, you can do that by filling out an inquiry form. It takes just a moment to complete. One of our lending professionals will contact you, and we can discuss how partnering with Time Investment may help you close more sales and grow your business. 
Flexible financial plans are a powerful tool in your arsenal, and we can help you create a simple yet effective system.