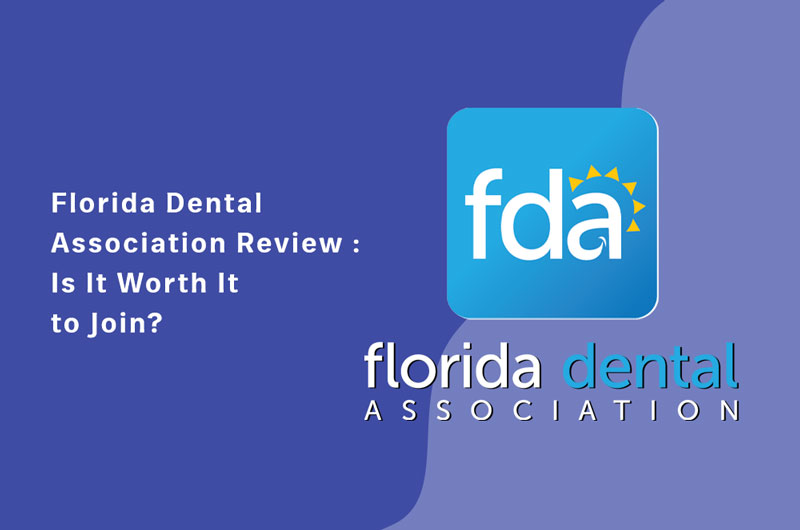 The Florida Dental Association is part of the American Dental Association. The Florida Chapter itself comprises six regional associations representing dentists and allied professionals in different parts of Florida, such as the Central Florida District Dental Association and the South Florida District Dental Association. Each district association is composed of affiliate (local) societies (district dental associations) that have separate membership policies and programs, but typically work in conjunction with their district dental associations.
Today, the Florida Dental Association has more than 8,000 dental professionals as members, including dental assistants, and is by far the largest single Florida state-level organization of dental professionals in the dental industry. 
Benefits of Joining the Florida Dental Association
The Florida Dental Association provides members with a number of important benefits: 
Advocacy
Florida Dental Association members get the benefit of a powerful advocacy and lobbying operation in Tallahassee, Florida's state capital. When the FDA speaks at Tallahassee's Capital, Washington, the Florida Department of Health meetings, or at industry events and seminars, their members' collective voices are heard. The Florida Dental Association works with legislators, their staffs, and with the Department of Health to provide expertise and guidance for important legal and regulatory issues that potentially affect members. 
FDA members are also members of the American Dental Association, which serves the same function at the national level, lobbying legislators and regulators and conducting political advocacy in Washington, D.C. 
Affiliation Benefits
The FDA and the ADA parent organization partner with various third-party organizations, leveraging members' collective buying power to negotiate discounts on products and services such as insurance, dental equipment and supplies, and dental finance companies like Time Investment Company, that help dentists provide their patients with a way to make affordable payments for dental services. 
To see how Time Investment Company can help you help more patients with better services, fill out this brief information form to tell us a little about your practice. One of our finance experts will be in touch with you shortly to see how we can help you. 
Additionally, the FDA also has other dental practice resources, such as its own captive dental malpractice agency, collectively owned by FDA members, called FDA Services (FDAS). Members get access to medical malpractice protection via the FDA's own in-house insurance carrier. 
Marketing
Considering that the FDA is a widely-recognized institution within Florida, patients often search their website looking for local dentists. When a dentist joins the FDA, their credentials and contact information are added to their website. When a patient enters a search for a dentist in their own community, and selects a dentist, the system automatically refers the patient to the member dentist. This helps contribute to patient flow, and helps you expand your practice.

You can convert those leads to patients more readily by offering easy patient financing. We can help with that. 
Continuing Education 
The Florida Dental Association offers free continuing education on demand 24 hours a day, seven days a week to member dentists.The FDA's online continuing education program offers CE credit for the popular Today's FDA column, "Diagnostic Discussion." FDA members can earn up to 7 CE hours each year through the Florida Dental Association's online CE program.
Charity and Public Service
The FDA Foundation is the philanthropic and charitable arm of the FDA, promoting dental health for all Floridians. Key programs include the Florida Mission of Mercy, Project: Dentists Care, and Donated Dental Services. These initiatives provide free or discounted dental care to 8,000 needy patients each year. 
How to Join the Florida Dental Association and American Dental Association
You can access the FDA's fillable tripartite application form here. Once approved, you'll be added to the membership rolls of the ADA, the FDA, and your local/regional association. Your membership fees will vary, depending on your local/regional association. 
Once you're a member, you'll have access to more practice resources, additional news sources for organized dentistry, and ways for FL dentists to stay connected with the industry.