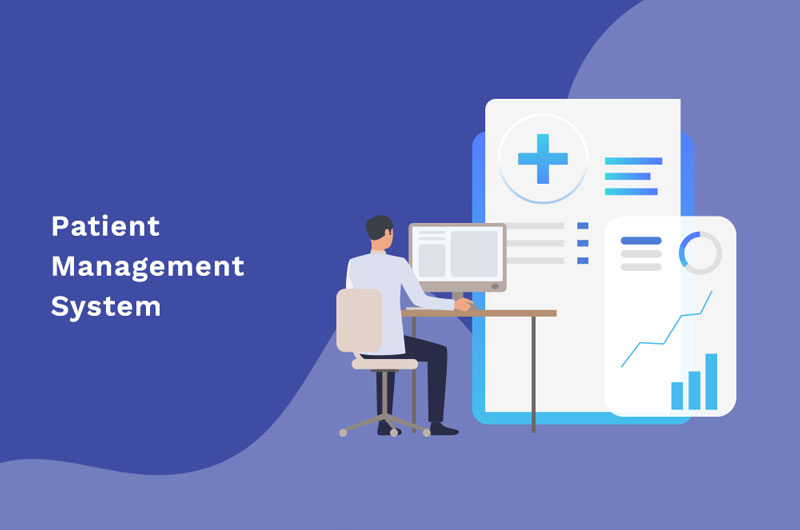 Many things go into running a successful medical practice. Patient records need to be accurate and appointments scheduled in advance. This can take up a lot of time, which is why doctors should consider investing in patient management software.
Health is a precious asset, so healthcare providers must provide the best patient experience possible. According to a 2018 survey, doctors handle 20 patients per day across 51 weekly working hours.
Management software allows easier administrative tasks management, proper patient financing, and medical billing, amongst other tasks medical care workers face daily.
To help out, we've compiled a list of the 7 best patient management software on the market to help make your work easier!
Practice Fusion
Price: $99 per month/user
Practice Fusion Patient Portal is a patient management system that includes features like appointment scheduler, online prescription refills, email correspondence, and more. Practice Fusion Patient Portal also integrates seamlessly with other medical software such as electronic health records systems.
This patient management system offers a very robust set of features for both doctors and their patients. This makes it easy to manage both a small office or a general hospital while ensuring the best care possible for each patient.
You create time for more essential work because tasks such as patient intake, appointment reminders, and other daily practices are automated, so you don't have to do them manually. There's no need to worry about making mistakes either - all patient information data stays private and stored on a cloud.
Although many patient management systems offer similar services, what makes Practice Fusion stand out is that it tracks patient wait times. This is especially beneficial for healthcare workers in a hospital or even a private practice looking to increase patient inflow.
Key features:
Electronic health records (EHR)

- Being a cloud-based EHR, the patient management software makes for effortless access to medical records.

Patient data charts

- Provides a quick overview of the patient's medical record and health history.

E-Prescribing

- Create prescriptions and send them to pharmacies' management systems allowing for faster and transparent orders.
CareCloud
Price: $629/month/user
CareCloud is a high-profile patient management software that best fits institutions that struggle with a constant inflow of patients.  By streamlining almost every aspect of day-to-day operations, healthcare providers can focus on helping each individual patient and let the administrative tasks have a constant, automated flow. 
The medical practice management software is web-based and accessible either through the website or the app if using a phone. This way, no matter if you have five or 100 staff members, everybody stays up-to-date with current patient engagement, latest lab results, and other vital health information.
CareCloud's patient management software is HIPAA compliant. Meaning that the cloud-based storage meets all security standards that ensure the utmost protection of patient data.
Key features:
Proactive billing solutions

-

Four out of five medical billings

have minor errors. Billing errors cost the US healthcare system $68 billion annually. CareCloud flags possible errors before leaving your clinical office, saving money and time.

Healthcare analytics

- CareCloud provides unparalleled insight into your financials and administrative performance as well as your clinical success metrics. This means that critical patient care decisions are made faster for better outcomes if there is an issue.

Mobile App

- Improves healthcare administration by giving you access to administrative, clinical, and financial information wherever you are.
SafeGait Patient Management Software
Price: Need to get in touch for a price estimate
SafeGait is a patient management software that focuses on improving the patient experience by tracking patient performance and recovery. As such, it's a great solution for therapists who treat long-term, rehabilitating patients.
Doctors can give patients optional handheld wireless devices. With SafeGait's tracking management, patient monitoring becomes easy since you can keep an eye on patient's movement and prevent further injuries. About 25% of hospitalized patients experience further injuries from events such as falling.
Therapists can track vital data, including distance, duration, number of repetitions, and the rate/prevention of accidental injuries. Not only does electronic medical tracking conserve time, but it also allows for more effective care plans. 
This makes SafeGait one of the best management software solutions for healthcare practices working with patients recovering from a stroke,  Parkinson's disease, amputations, brain injuries, etc.
The minor con is that pricing is opaque and requires getting in touch with the provider.
Key features:
Patient management dashboard

- An intuitive overview of medical records, patient's progress, intake forms, and patient scheduling.

Patient care plan

- The patient management software makes it easier to create and manage custom care plans. Therapists can interact with patients instantly and update on any possible changes in the care plan, such as tasks, billing, etc.

Task management

- Track patient's progress in real-time and customize each task to benefit the patient's recovery. Create a last-second appointment whenever you deem necessary, allowing for more streamlined patient communication.
Eclipse Practice Management Software
Price: $19,000 per license
Although initially targeting the chiropractic market, Eclipse is another management system that caters to institutions of all sizes. Besides being cloud-based, you can also download the software to your computer.
The ability to share data among all users is just one of the many possible benefits that Eclipse offers. One of the best features is the Real-Time Data Flow (RTDF). The feature allows users to track patient inputs instantly without the professional creating the data having to save or exit the program first.
Unlike most other patient management systems, the feature can retain a tremendous amount of time, especially for healthcare workers dealing with substantial electronic medical records.
Although Eclipse lacks features such as medical billing reminders or online appointment scheduling, users can easily integrate additional features, making Eclipse one of the more flexible patient management systems.
In many cases, a medical practice develops needs for additional services with the growth of patient intake. More patients mean more requirements to keep everything running smoothly without compromising patient care. The benefits of having a customizable EHR solution are that doctors can improve their medical practice as issues arrive instead of jamming their system with features that they might not need.
Finally, Eclipse is HIPAA compliant and ensures data privacy and security.
Key features:
Real-time patient information update

- Makes patient management more effective by eliminating the need to double-check and save any new data input.

Customizable solution

- Users can add and manage new features as the need arises. Integrate software for appointments, medical billing, and tracking when you need them.

Strong customer support

- Often, it takes time for users to learn new patient management software. Besides being intuitive, Eclipse offers constant customer support.
Greenway Health
Price: $799 per practicioner
Greenway Health is an all-in-one patient management software that offers a robust set of features.
The practice management solution offers everything a health care office need for proper patient management, including task management, EHR, scheduling appointments, and integrated medical billing.
Furthermore, numerous templates allow each health office to customize the solution. Meaning, users can modify depending on clinical needs. While an ER hospital requires rapid patient data tracking and rapid scheduling of appointments, a smaller practice will need tools that provide a top-quality experience.
The patient information input is often strenuous. Nevertheless, information such as demographic information must be correct. Greenway Health includes the ability to scan IDs and insurance cards for instant data input and clean management.
Furthermore, as patients come and go, the software notifies the staff when necessary to remove or update patient's information. Finally, besides offering the standard billing solution, you can also create reports for a more analytical approach to medical finance.
Key features:
Rich analytics

- Besides providing numbers, the software creates reports based on goals and benefits. Users can create monthly reports that either focus on saving time or money.

Customizable templates

- Instead of acting as the best patient management software for various medical practices, users can customize via templates. This way, Greenway Health adapts to what the user needs instead of satisfying everyone's needs with a single solution.

Intuitive EHR

- Although the software packs many features, it's easy to master even for users who aren't tech-savvy.
NueMD
Price: $149.00 per month
NueMD is the leading patient management solution for medical practices looking to simplify their billing process.
Besides affordable management software, the solution streamlines patient engagement by cutting down on how long it takes for reimbursement cycles. Both health care workers and patients have clear access to medical billing information.
Frequently, patients have billing and appointment questions, and it can take time between the patient's inquiry and providing proper feedback. While in other cases, patients need to call or ask their questions via a website, with NueMD, patients can easily access the required information.
The practice management service comes down to losing as little time as possible on billings and reimbursements. Both clinical practices and patients can easily compare the prices, ensure everything is correct, and stores information on a cloud for easy and 24/7 access.
Key features:
Claims management

- NueMD makes it easy to process claims. NueMD automatically scrubs and edits your claim against countless federal, state, and commercial claims edits. This is all for you to make sure that your claim is accurate.

Patient scheduling

- Users can manage multi-day or multi-office schedules and reduce the percentage rate of missed appointments.

Patient Ticketing

- An effortless way to create custom billings for patients depending on additional requirements that don't apply to every use case.
Meditab
Price: $199 per month/user
Meditab is another patient management software that has many customizable options without making health care management difficult.
With Meditab practice management, patient interaction is quicker since patients can announce their arrival without interacting with the front desk. This works for check-outs as well.
By automatizing a great amount of daily work, Meditab can remove a substantial load from the healthcare system. Besides on-the-spot check-in, patients can schedule an appointment through the website as well.
Other solutions that come with the patient management software are e-faxing (HIPAA compliant), sending appointment reminders via email or SMS, and online bill payment.
Key features:
Contactless patient management

- Patients can announce their arrival without interacting with the front desk making scheduling safer and faster.

Reduces daily work substantially

- Increase efficiency, and generate revenue with features such as appointment scheduling, managing patient records, and setting up payments.

Transparent communication

- The software makes the doctor's job easier by improving communication and information-sharing with patients.
Why Should You Use Patient Management Systems?
Patient management systems are an important part of the modern doctor's office. They allow a more efficient patient intake and better management for doctors and their staff. In return, by incorporating these solutions and benefits, private clinics can get more patients and watch their business grow.
Patient management software allows patients to communicate electronically with a medical practice by email or through secure messaging on a web portal as a substitute for phone calls. This means that instead of waiting around in the office for hours, interaction is streamlined and less time-consuming.
Finally, a patient management system saves time because it automates many tasks that would generally take up valuable time: such as sending reminders about upcoming appointments and billings.
There are many aspects that go into running a professional healthcare clinic, such as top-quality health service and also affordable financial solutions.
Although health does come in the first place, patients are still clients. Meaning, they will look for the best financial offer they can find.
Final Note
While a patient management system helps you manage patients better, you also need to provide proper financing solutions. Confusing or overpriced offers can repel a client, leaving you in the dust with a patient management software you have nobody to use for.
No matter what type of medical practice you operate, the process of customer financing can be simple. While a quality management system is helpful for the overall management, it's often better to leave finance in professional hands.
Simply by doing a quick evaluation of where your company is and exploring your options, you can create a smooth financial system. If you have any questions or inquiries, feel free to get in touch, and our staff will help you right away.